My little gal, Grace, needed some shoes for her Tinkerbell costume this year. Since we were saving money by letting them wear their same costumes 2 years in a row, I naturally didn't want to spend a lot of $$$ on a pair of shoes she would wear no more than two times.

I came across some cute bedroom shoes at the Dollar Tree a couple of weeks ago. They had a pair that was the perfect shade of green for her costume. They had little faces on them which I knew I could do something about.

This is what I started out with: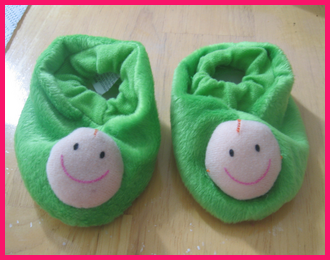 As you can see, I cut off the hair. I then painted the faces yellow with some paint I had on hand. I did 2 coats.
I also found these rings at the Dollar Tree in which I removed the jeweled hearts and DH superglued them on the shoes.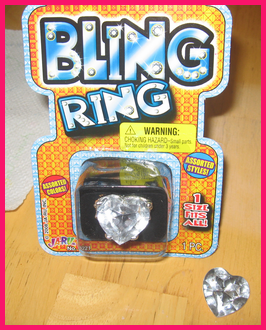 The end result? Cute little Tinkerbell shoes!